Greeting, I'm the representative of HANARO Trading Company (Hanaro Co., Ltd.) Kim Kyung-Won.
You are welcome to visit Homepage of HANARO Trading Company.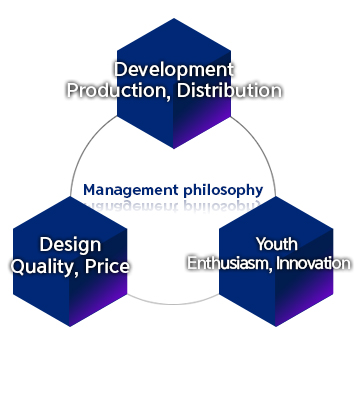 I believe that to becom the best in a field has to be accompanied by the mindset of doing the best.
The Name of HANARO Trading Company contains the meaning of number '1' which implies the mindset of 'becoming one', 'be the first' and 'Do the best'.
Our company aims for virtuous circulation of creating a good following by developing new technology with enthusiasm and taking on challenges to be the best, as well as pioneering a new market.
HANARO Trading Company focuses on good design, quality and reasonable price in developing products. By unifying the entire manufacturing process fome production to distribution of the product, not olny have we been recognized for good quality management but also increased high-differentiated value competitiveness. Our company is confident that we have owned the best competitiveness by keeping developing new technologies and localizing core products.
Now we aim to grow as a global company along with the flow of the time. We will be a company that can be trustful through resolute trust from customer and pride from products.
HANARO Co., Ltd C.E.O